Puck 269
on 
January 19, 2015
at 
9:01 pm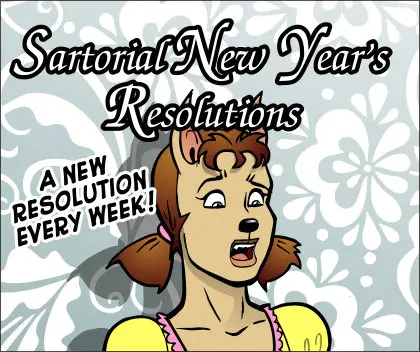 New Weekly Voting Incentive: SARTORIAL NEW YEAR'S RESOLUTIONS!
2014 is behind us, and the Puck gang is vowing to not make the same fashion-related mistakes they made last year! Vote for Puck on TWC to see Daphne's resolution right now! A new one featuring Colin will pop up later this week, so keep voting to catch it!
CLICK HERE TO VOTE FOR PUCK! IT'S RICH IN VITAMIN P!
As for this comic…
I've been kind of dreading this comic for two big reasons:
1) knew this strip would be a pain to draw, and I was right. It took me over twenty hours, start to finish, to get this sucker done. The terrible combination of lots of characters, dynamic poses, cramped panel space and vehicles made this unduly hard.
2) I knew lots of people would get mad at me for this one, and I wasn't looking forward to the backlash. Readers were calling for blood, calling for carnage, and in some cases calling for all-out mud wrestling. (Oh, and torn clothes; let's not forget the many cries for torn clothes.) But instead you get this: a time jump which leaps clean over all the 'good stuff.'
Feel free to hate me for it, but at least let me explain my logic.
It's like this: while violence can be satisfying, violence is seldom funny past the first punch. It's the reactions around the violence (the build-up, the aftermath) that provide more comic fodder. I'm sure this might be partially a limitation of my own writing abilities, but I wasn't able to think of a truly funny way to frame the fight. So I skipped it. Sorry. And mud wrestling was not an option. Whenever you have two characters rolling around in the mud in a comedy, you should be seeing a flashing sign that says 'intellectually bankrupt writing' over top of the action.
My writing might be intellectually bankrupt, but I still don't want to put out a sign advertising that fact. Not yet.