Puck 292
on 
June 29, 2015
at 
8:27 pm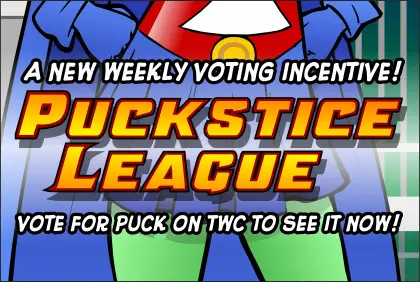 IT'S THE JLA AS YOU'VE NEVER SEEN THEM BEFORE!
I thought it was time to pay tribute to the Justice League of America before Zack Synder takes a steaming dump on the franchise. So every week in July will bring you a new, cool JLA-related cosplay experience, courtesy of the Puck crowd! The first one's up now, so vote for Puck on TWC and take a look!
VOTE BEFORE GORILLA GRODD ESCAPES! (Again!)
As for this comic…
We switch back to Puck and Phoebe for a spell. Which is a good thing because we haven't seen them for a month, and I've noticed that the Facebook likes tend to wane when neither of them figure prominently in a strip. Which I suppose is understandable.
This comic has Puck and Phoebe and multicolor elephants. So I hope everyone likes it.