Puck 305
on 
September 28, 2015
at 
8:55 pm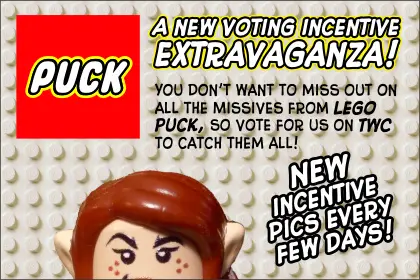 FOLLOW THE ADVENTURES OF LEGO PUCK!!!
Puck has taken a vacation to the land of plastic bricks, and a new postcard from her travels will be arriving in the form of a voting incentive every few days! Things are bound to get wacky, so…
ALSO…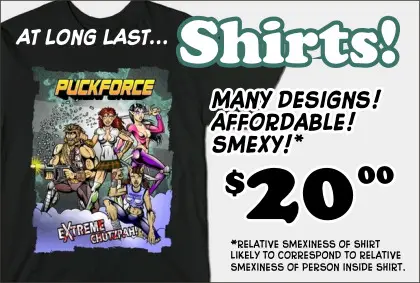 As for the comic…
This is one of those strips that people without children might find somewhat inaccessible. But if you've had a kid, then you know what I'm talking about here.