Puck 306
on 
October 5, 2015
at 
9:33 pm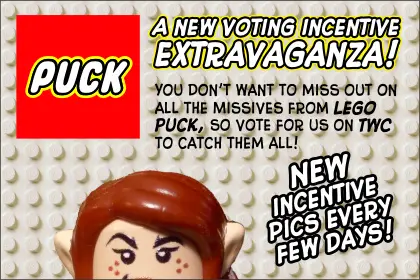 FOLLOW THE ADVENTURES OF LEGO PUCK!!!
Puck has taken a vacation to the land of plastic bricks, and a new postcard from her travels will be arriving in the form of a voting incentive every few days! Things are bound to get wacky, so…
ALSO…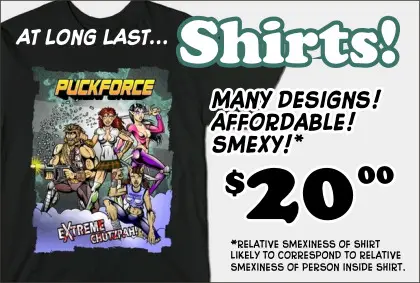 As for the comic…
I initially thought it would be way easier to draw Colin's inner idiot, but when I got to the actual design, I burned through three or four failed attempts before coming up with this. I wanted a sloppier, stupider version of Colin done in a much cruder style. I think I succeeded.