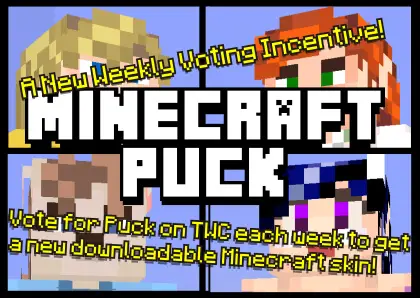 Travel to the land of blocks and straight edges with the whole Puck gang! All during October, a vote for Puck on TWC will get you some nice pics of these skins in action, AND the ability to download the skins for free to use in Minecraft (PC/Mac or PE)!
Vote for Puck on TWC to love the Creeper inside all of us!
As for this comic…
Not much to say, other than the fact that some saw this coming, and a great many silently feared it. The great bleaching is at hand. And the world will never be the same.