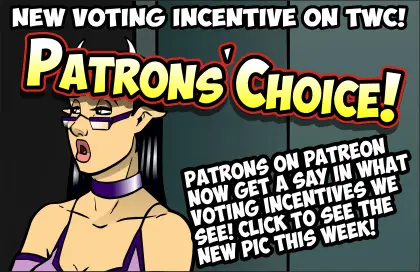 THE PATRONS HAVE TAKEN OVER!!!
That's right! For the month of November (and probably beyond) the voting incentive pics are in the hands of the fans! Patrons on Patreon who pledge $5 or more a month get a personal say in what incentives are coming your way! If YOU want to put your two cents in, then my HEAD ON OVER TO PATREON and join the select club!
See what all the fuss is about!
As for this comic…
This is what I think agents look like. I think they are tanned and sport man-buns and wear sport coats with jeans. I might be wrong, but I think I'm probably right.