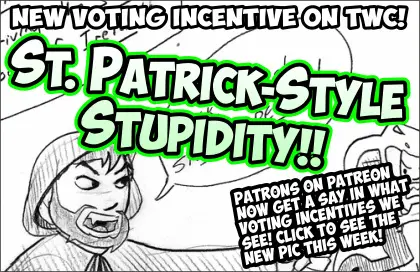 NEW MARCH VOTING INCENTIVE!!!
That's right! There's a NEW St. Patrick's Day voting incentive and it was chosen by fans! Patrons on Patreon who pledge $5 or more a month get a personal say in what incentives are coming your way! If YOU want to put your two cents in, then my HEAD ON OVER TO PATREON and join the select club!
VOTE FOR THE LUCK OF THE IRISH!
As for this comic…
I've decided to start uploading the new comics as hi-res images over on Patreon for those lovely people who are supporting me. So if you want to see this comic in much clearer detail, check out my Patreon feed! See the difference below!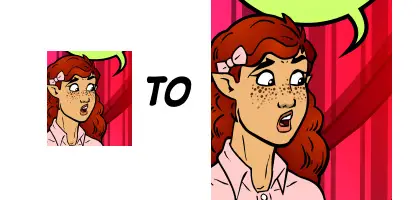 Other than that, if you are too young and cool to know what ALF is, please don't ask me for details. Because it will only make me feel old.