Puck 432
on 
March 5, 2018
at 
9:44 pm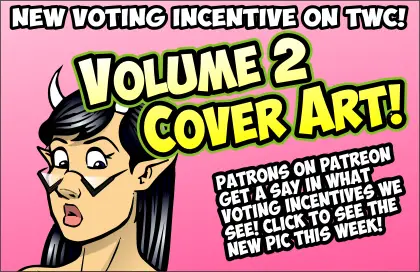 NEW WEEKLY VOTING INCENTIVE! VOL 2 PREVIEW!!
Follow along as I draw the cover for Puck Volume 2! The second entry is up now, so…
VOTE FOR PUCK AND MAKE RUTABAGAS EDIBLE!!!
ALSO…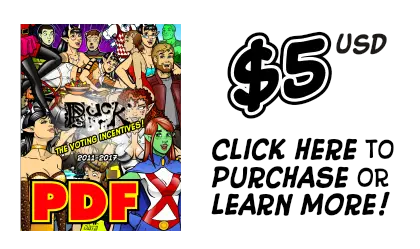 I recently put a bunch of work into updating the PDF collection of voting incentive images, and the results are finally assembled! This new PDF volume contains all the voting incentives from 2011 all the way to 2017 (including some that never even ran) in a print-ready high resolution! That's almost 200 pages of stuff! So if you'd like to buy a copy, please do!
As for this comic…
No offence to Boba Fett fans out there, of course. But he's become the New England Patriots or the Manchester United of the Star Wars bounty hunter world.
As per usual, I spent a rather ridiculous amount of time drawing various background nerd store details, only to have said details almost entirely obscured by characters and dialogue boxes. Oh well. For those who are interested, I'll post a shot of the full background art on Patreon and you can play the 'recognize the nerd refs' game that a lot of people had fun with last week.
There is some evidence, by the way, that this store is the source of Daphne's shirts. One of her previous tops (featuring yet another Star Wars bounty hunter) hangs on the back wall.