Puck 435
on 
March 26, 2018
at 
9:24 pm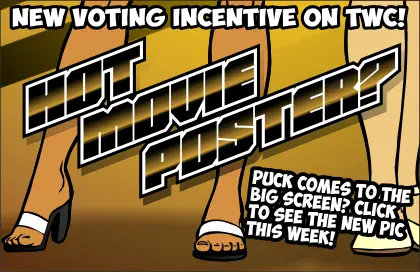 NEW VOTING INCENTIVE! MOVIE POSTER!?!
Something new is up on TWC! It's bound to be stupid, so…
VOTE FOR PUCK AND KEEP THE STUPIDITY ROLLING!!!
ALSO…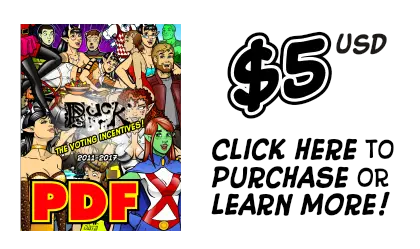 I recently put a bunch of work into updating the PDF collection of voting incentive images, and the results are finally assembled! This new PDF volume contains all the voting incentives from 2011 all the way to 2017 (including some that never even ran) in a print-ready high resolution! That's almost 200 pages of stuff! So if you'd like to buy a copy, please do!
As for this comic…
That's one of the things I love about comic books and comic movies: how loss of limb doesn't lead to a fundamental change in lifestyle and years of difficult adaptation. Rather, loss of limb invariably leads to SUPER POWERS. That said, it seems like everything leads to super powers in comic books and comic movies.