Puck 434
on 
March 19, 2018
at 
9:49 pm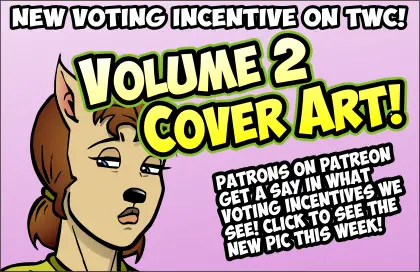 NEW WEEKLY VOTING INCENTIVE! VOL 2 PREVIEW!!
Follow along as I draw the cover for Puck Volume 2! The third entry is up now, so…
VOTE FOR PUCK AND MAKE RUTABAGAS EDIBLE!!!
ALSO…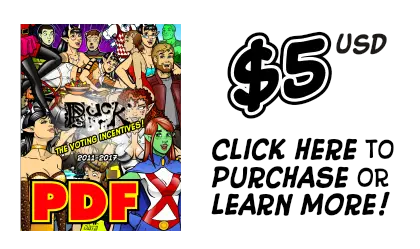 I recently put a bunch of work into updating the PDF collection of voting incentive images, and the results are finally assembled! This new PDF volume contains all the voting incentives from 2011 all the way to 2017 (including some that never even ran) in a print-ready high resolution! That's almost 200 pages of stuff! So if you'd like to buy a copy, please do!
As for this comic…
Nothing much to say about this one. I was a bit time-crunched because I spent a large section of the week on vacation in Rochester – the first time I've been stateside in many years. It was fun. I bought fourteen boxes of cereal to take back home – all varieties that (for whatever reason) are not sold in Canada. My wife thought I was absolutely insane, but things like Peanut Butter Cap'n Crunch are not exactly for the sane mind.