Puck 446
on 
June 11, 2018
at 
10:06 pm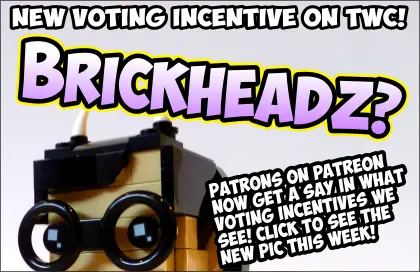 NEW VOTING INCENTIVE! LEGO BRICKHEADZ!
Imagine crossing a Funk Pop figure with Lego and then adding a healthy dose of Puck, and … yeah. Vote for Puck on TWC to see two members of the Puck cast become Brickheadized.
As for this comic…
Daphne has no clue what she's getting into. No. Clue.