Puck 483
on 
February 25, 2019
at 
9:36 pm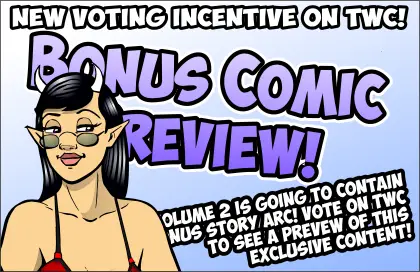 BONUS CAR WASH COMIC PREVIEW!
More car wash stuff. Lots of swimsuits. Goofy stuff. Why not vote?
VOTE FOR PUCK BECAUSE TEDDY ROOSEVELT WANTS YOU TO!
As for this comic…
The enigma of Hannah Vanbeek has been slowly clarifying. First, we learned that she was some Dutch blonde girl. Then we found out that she was short and blind. And now we find out that she's a huuuuuuuuuuuuge dork.