Puck 488
on 
April 1, 2019
at 
9:26 pm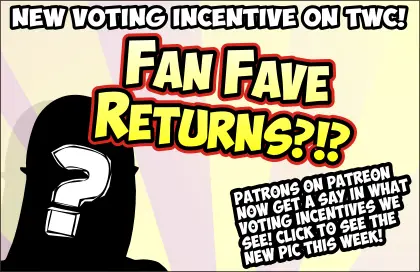 APRIL VOTING INCENTIVE UP NOW!
You asked. I provided. Everyone wanted to see her come back, so…
As for this comic…
Everyone has heard of Godwin's law: as an argument continues, the probability of someone invoking a comparison to Disney eventually approaches 1. And here is your proof.
On another front, Phoebe directly quotes Macbeth word for word in panel one. This is almost certainly unintentional on her part but fully intentional on my part. As an English teacher, I reserve the right to crib from Shakespeare as often as I want.