Puck 497
on 
June 3, 2019
at 
9:22 pm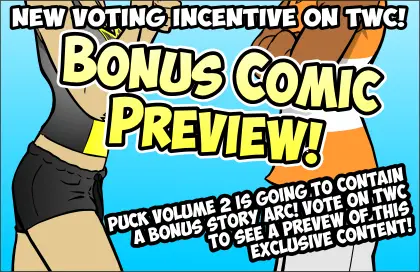 JUNE VOTING INCENTIVE UP NOW!
More bonus car wash comic stuff! Good times!
VOTE TO BE SO VERY, VERY KIND!
As for this comic…
I don't know what Puck is about to eat there. It looks sort of like tofu. I think I was going for chicken, but then I colored it wrong.