Puck 500
on 
June 24, 2019
at 
10:00 pm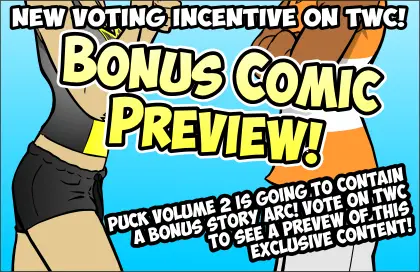 JUNE VOTING INCENTIVE UP NOW!
More bonus car wash comic stuff! Good times!
VOTE TO BE SO VERY, VERY KIND!
As for this comic…
Yay! We got to 500! And it's mostly thanks to you guys, providing your support over the years.
I was refreshing and correcting my 'Thanks' page today where all my patrons are listed, and the process required that I type out the names of all my patrons. I gotta say, it was eye-opening because it actually took a while. The knowledge that each of those names is a real person who really likes my stuff enough to throw some money my way each month is kinda humbling.
It's not just the patrons, of course. Everyone who reads this comic has contributed in some way to this comic's existence.
Thanks, people. None of this would exist if it weren't for you.