Puck 499
on 
June 17, 2019
at 
8:23 pm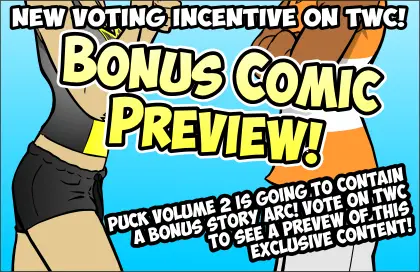 JUNE VOTING INCENTIVE UP NOW!
More bonus car wash comic stuff! Good times!
VOTE TO BE SO VERY, VERY KIND!
As for this comic…
Countdown to comic #500, where NOTHING ACTUALLY HAPPENS. Just wanting to preemptively pop any bubble of anticipation that may have been developing. It won't be special. But it will be #500.