Puck 508
on 
August 19, 2019
at 
10:24 pm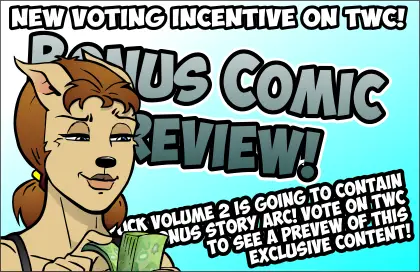 AUGUST VOTING INCENTIVE UP NOW!
More bonus comic pic. Seeing as this bonus comic may never actually come together properly, this may be your only time to see this image, so please…
VOTE TO BE SO VERY, VERY KIND!
As for this comic…
I know I kind of already made a joke like this. In fact, I absolutely made a joke like this. Indeed, I made an entire comic that perfectly matches this one in terms of joke setup, layout, and panel breakdown back in strip #501. But I thought it was funny the first time, so maybe it's even funnier the second time. That's how comedy works, right? Like, when Urkel said, "Did I do that?" the fiftieth time, it was WAY funnier than the first time. I'm sure that's how comedy works.
Anyway, consider it the strip so nice I drew it twice.