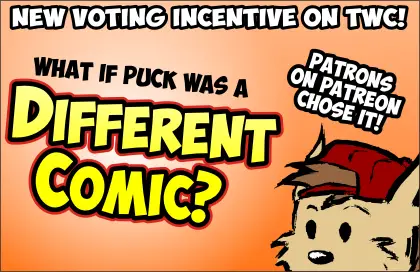 NEW MARCH VOTING INCENTIVE!
This month brings us Puck in a decidedly different style. Vote to see the cast as they would appear in OTHER comic strips!
As for this comic…
Some were debating whether Tracee would hide the fact that she'd actually somewhat enjoyed her babysitting duties. Well, now we have the answer. She hasn't hidden anything. And this makes sense because, well … it's funnier this way.