Puck 539
on 
March 23, 2020
at 
9:57 pm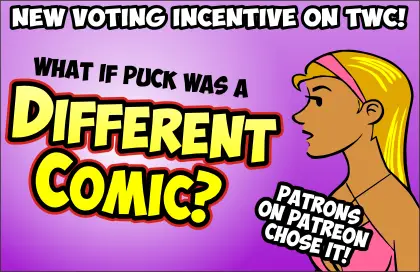 NEW MARCH VOTING INCENTIVE!
This month brings us Puck in a decidedly different style. Vote to see the cast as they would appear in OTHER comic strips!
As for this comic…
In an alternate reality, where different rules apply, there is no social distancing between these two.
I like their world better.