Puck 545
on 
May 4, 2020
at 
10:32 pm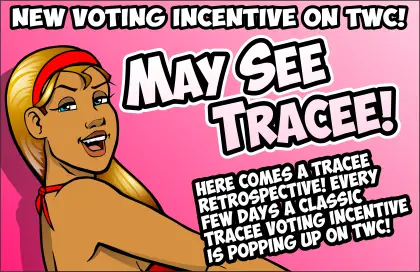 A MAY VOTING INCENTIVE CAVALCADE!
We're doing a Tracee retrospective this month! Every few days, another classic voting incentive will pop up! Make sure to vote often and catch them all!
As for this comic…
Though I enjoyed prom night, I for one am happy that I no longer have to draw those dresses anymore. Puck and Daphne also both look mildly relieved that they don't have to wear them.