Puck 590
on 
March 15, 2021
at 
10:05 pm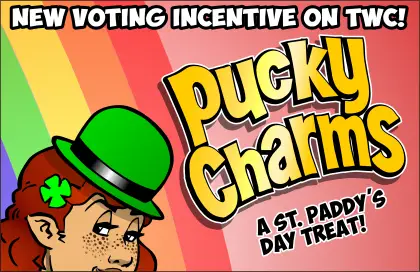 NEW MARCH VOTING INCENTIVE!!!!
I asked my patrons who should be a leprechaun this year and they voted for Puck, so…
VOTE TO KISS THE BLARNEY STONE!!!
As for this comic…
It is done. The will of the people has been realized. Let use all rejoice in the common good.