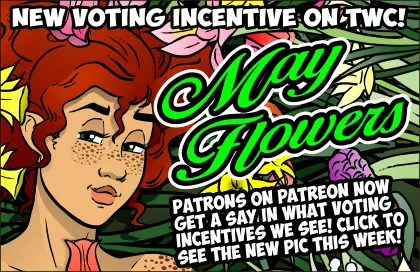 MAY VOTING INCENTIVE UP NOW!!!
April showers brought May flowers! And Puck!
As for this comic…
I often try to make the big milestone comics special in some way, with a big event or revelation or something to mark the occassion. But no, not here. Just another goofy comic. Oh well.
When common sense tells you one thing but your phone tells you another, people always, ALWAYS do what the phone says. I mean, how can the phone be wrong? The phone is never wrong.
Never.