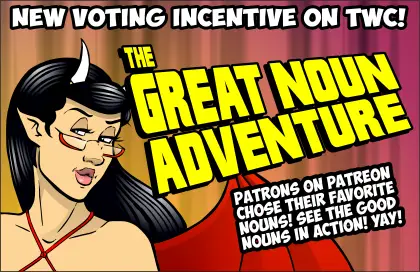 JUNE VOTING INCENTIVE READY TO BE INTERCEPTED!!!
I asked my fine patrons on Patreon about the nouns they wanted to see in a voting incentive. Then I collected them all, put them to a chaotic vote, and am going to spend the next while making those noun dreams a reality through crazy voting incentives!
VOTE TO SEE NOUNS BY THE POUNDS!!!
As for this comic…
If I had my way, 93% of the jokes in Puck would be Stooge-based. But I know that most of the world does not share my peculiar obsession with a comedy team that is now almost a century old, so I hold back. Most of the time. A man can only hold back so long, though…