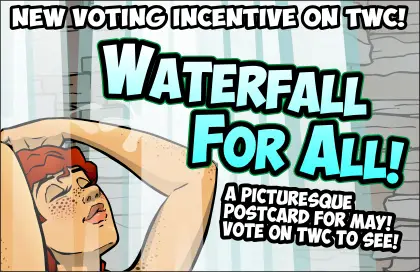 SPRINGTIME WATERFALL NONSENSE
Just a little May nonsense for a celebration of spring! Vote for Puck on TWC to experience the refreshing vibes!
As for this comic…
I feel, at some point, that the blame can't really go to Phoebe because she was woefully incapable of fulfilling the role of navigator from the very beginning. Everyone should have known that but they let her do it anyway. Like, if you let your golden retriever make peanut butter cookies and the kitchen ends up a disaster, is it really the dog's fault? I think not.