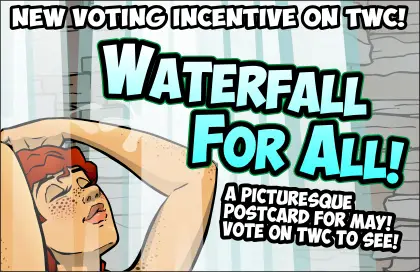 SPRINGTIME WATERFALL NONSENSE
Just a little May nonsense for a celebration of spring! Vote for Puck on TWC to experience the refreshing vibes!
As for this comic…
Let's just see where this goes.
Oh, and I put a pic of Miranda in the back seat so people would stop coming up with theories that she was left behind. Also, you'd only be able to get the shot in panel four from that angle if the front seats were removed. I am aware. But I drew it anyway!