Puck 675
on 
October 31, 2022
at 
11:26 pm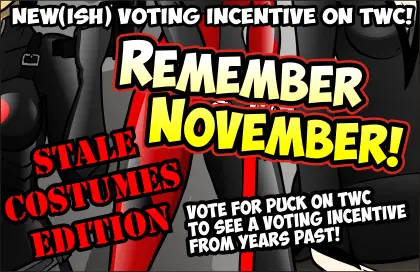 IT'S ANOTHER MONTH OF RERUNS!!!
This November we'll be taking a trip down memory lane and looking at a bunch of costumes from previous Halloweens. A new (old) incentive will pop up every few days, so…
As for this comic…
Hannah has no idea what kind of household she's entering. Though I'm pretty sure she's up to the challenge.