Puck 679
on 
November 28, 2022
at 
11:21 pm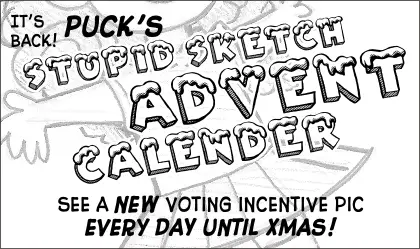 IT'S A PUCK ADVENT CALENDAR!!!
This December we'll be posting a brand new sketch every day straight to Christmas, so…
VOTE EVERY DAY TO CATCH 'EM ALL!!!
As for this comic…
Any questions you might have about how a game of chess works with a blind person will likely be answered next week. Or not. I dunno. Hard to tell where this is going, honestly.