Puck 681
on 
December 12, 2022
at 
10:55 pm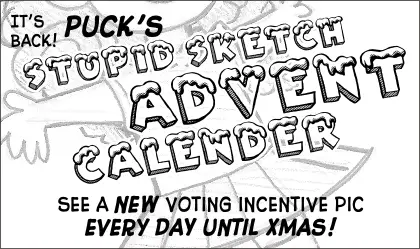 IT'S A PUCK ADVENT CALENDAR!!!
This December we'll be posting a brand new sketch every day straight to Christmas, so…
VOTE EVERY DAY TO CATCH 'EM ALL!!!
As for this comic…
Ever play a game against a pro who is constantly giving you gentle advice, trying to nudge you slightly in the direction of marginal improvement? So annoying.