Puck 684
on 
January 2, 2023
at 
10:56 pm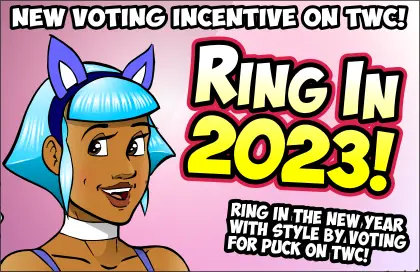 NEW YEAR!!! NEW INCENTIVE PIC!!!
VOTE TO CURE THEM JANUARY BLAHS!!!
As for this comic…
Nice to have Phoebe back in the comic. Feels like it's been a while. And for the longest time I had to draw her in that dumb Velma outfit. Now she's back in classic form and all is right with the world.