Puck 689
on 
February 6, 2023
at 
10:02 pm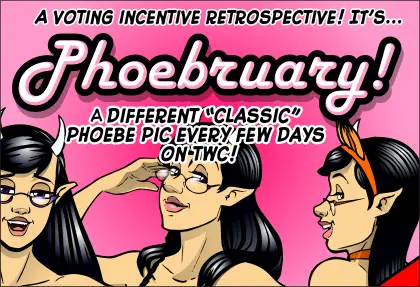 PHOEBRUARY RETURNS!!!
Every few days I'll upload a different classic Phoebe February pic. There's been a lot of them.
VOTE TO SUPPORT YOUR LOCAL PHOEBE!!!
As for this comic…
Hey look, Satan's back! And it's a new chapter! As you can probably tell, this arc will be relatively Satan-heavy. I'm excited. We haven't seen the guy in a while.