Puck 693
on 
March 6, 2023
at 
9:28 pm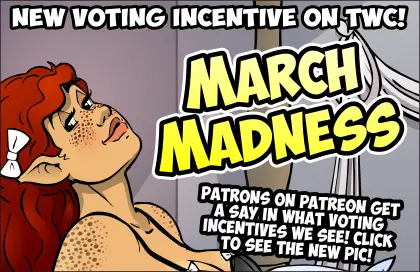 IT'S MARCH!!!
I'd like to say this month's voting incentive pic is seasonal, but nah. It is, however, a picture! If you'd like to see it…
VOTE TO BECOME THE KING OF CARTOONS!!!
As for this comic…
Hey look! New characters! We shouldn't get too excited, though. I don't think we'll like them that much.