Puck 700
on 
April 25, 2023
at 
12:14 am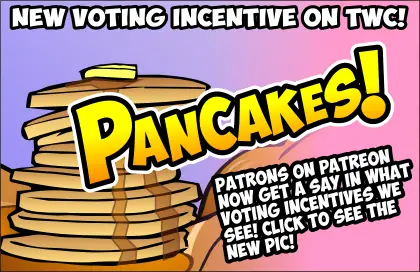 APRIL IS HERE!!! TIME FOR PANCAKES!!!
Whether you call them flapjacks, griddle cakes or flat muffins, you're gonna want this short stack, so…
As for this comic…
Hey look. Comic #700. On the one hand, that's a big number. On the other hand, that's technically not even two calendar years of a daily comic strip, so I shouldn't get feeling to proud of that.