Puck 701
on 
May 1, 2023
at 
9:57 pm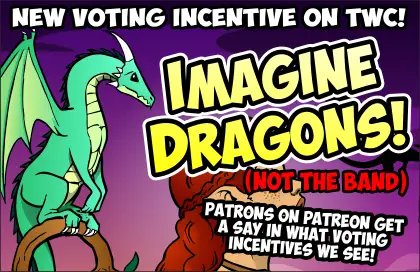 MAY IS HERE!!! FANTASY GOODNESS COMES OUR WAY!!!
Patrons voted for dragons, so …
As for this comic…
This section of the story arc definitely sets the record for the longest stretch with zero appearances from the main cast. They'll be coming into the equation soon, but for now it's been an extended vacation from the Puck family. Certainly confusing for new readers, though thankfully this webcomic stopped getting any new readers about ten years ago, so I don't have to worry about that!