Puck 702
on 
May 8, 2023
at 
10:13 pm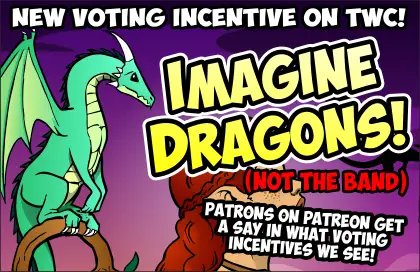 MAY IS HERE!!! FANTASY GOODNESS COMES OUR WAY!!!
Patrons voted for dragons, so …
As for this comic…
From humble origins to the lofty lifestyle of the one percent and back. Heckuva roller coaster.
I'm aware that no self-respecting woman would travel that light, even for an overnight stay, but it's funnier this way. And there's only so much space for text in a panel.