Puck 706
on 
June 5, 2023
at 
10:41 pm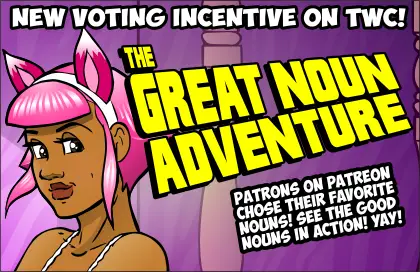 NOUNS ARE BACK!!! REVENGE OF THE NOUNS!!!
Over on Patreon, my top-tier patrons suggested nouns and we had a big battle royale between them, with the victors getting the most votes … and here are some of those glorious nouns in picture form.
As for this comic…
Nothing to say. Running very late. Just finished this. No time for full sentences.