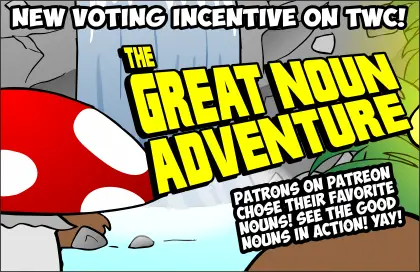 NOUNS ARE BACK!!! REVENGE OF THE NOUNS!!!
Over on Patreon, my top-tier patrons suggested nouns and we had a big battle royale between them, with the victors getting the most votes … and here are some of those glorious nouns in picture form.
As for this comic…
Puck returns just in time to subvert our expectations. Just call her Rian Johnson.
Let's see where it goes. Hopefully not to that stupid casino planet.