Puck 712
on 
July 17, 2023
at 
10:09 pm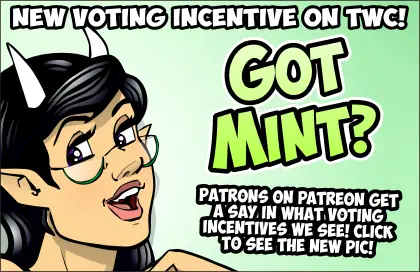 JULY INCENTIVE ON TWC!!!
It's fresh and summery and it's something to do with mint or something. I dunno.
VOTE TO MAKE A TALL, COOL GLASS OF PIEMONADE!!!
As for this comic…
Been a while since we've seen Daphne. So here she is. Offering the sunny perspective that we all expect from her.