Puck 726
on 
October 23, 2023
at 
9:43 pm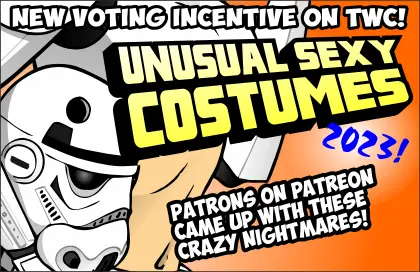 HALLOWEEN INCENTIVE ON TWC IS HERE!!!
It's a return to form as we explore the types of ridiculous costumes you might never find at the local Spirit Halloween store!
As for this comic…
More from the thrift store. Not much to say about this one. Was very late completing it. Hope I didn't mess up anything.