Puck 727
on 
October 30, 2023
at 
9:22 pm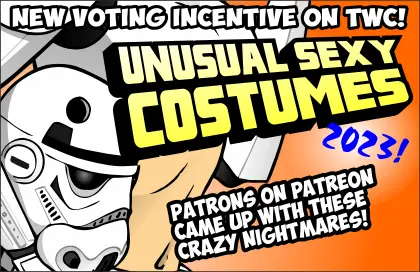 HALLOWEEN INCENTIVE ON TWC IS HERE!!!
It's a return to form as we explore the types of ridiculous costumes you might never find at the local Spirit Halloween store!
As for this comic…
I initially wasn't planning to put Tyler into this story arc quite yet, but I realized we need more ostensibly normal people to play straight man to the insanity.