Puck 728
on 
November 6, 2023
at 
9:40 pm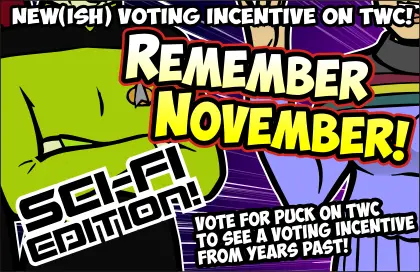 REMEMBER NOVEMBER IS TAKING YOU BACK TO THE PAST!!!
It's a trip to incentive pics of the past! This time we're specifically going with a sci-fi theme. A 'new' old incentive pic will be popping up periodically this month, so…
As for this comic…
Too many backgrounds. Too much going on. Busy time of year outside of the comic. Bad timing on my part.